- BUY TICKETS -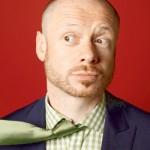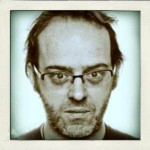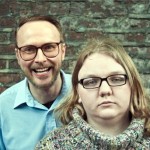 Update – 2nd October at 13:20
You can't ever accuse us of being predictable…
The XS Malarkey 15th Birthday celebration is TONIGHT! However, Toby's evil body is playing tricks on him again and he's not well enough to come tonight, so we have the return of MR PHIL ELLIS as your Master of Ceremonies this evening. We're sending special hugs Toby's way and he should hopefully be better for next week (and let's see if we can spread the celebration to next week's show as well. Any excuse to get all excited about things).
Also, David Hadingham is sadly unable to appear, but never fret oh you Malarkey faithful because we have SEYMOUR MACE as one of your two headliners. ALISTAIR BARRIE and FUNK ROCKET 5000 are still performing.
So it may not be as we initially expected but it's still going to be a good 'un so we expect to see you there. No excuses

---
Original message:
Eeeh, it were a different time back then – back in 1997 when XS Malarkey started. There was no such thing as the internet – I used to send round mail pigeons to plug XS Malarkey itn its early days. Comedians hadn't been invented then, I just used to put on statues with jokes stuck onto their faces with Post-It notes. There was no beer either; people just drank coloured water and had themselves hypnotised to talk rubbish or punch each other.
All change now of course, but in those fifteen years XS Malarkey has changed venue three times, and ushered such bright young things through the door as Alan Carr, Russell Howard, John Bishop, Sarah Millican, Chris Addison, Dave Spikey, Peter Kay, Jimmy Carr, Jason Manford … the list is endless. Whilst the decor has changed, precious little else has - we still put on the same quality calibre of comedy for as little money as we possibly can. And the compere is still me (that's how much my career has progressed in 15 years!).
To celebrate we're putting on not one, but two headliners for your comedy consumpsion. David Hadingham has never done Malarkey before, but he is a circuit veteran who has been a regular at all the major weekend clubs for many years. I've been trying to get him on pretty much since the gig started and am thrilled to have finally managed. Alistair Barrie is a very clever, educated and intelligent man, with a swaggering comedy confidence which he uses to devastatingly funny effect. His critically acclaimed Edinburgh show from this year has just played the Soho Theatre. In support, Funk Rocket 5000 are a slightly more offbeat prospect - a local character comedy duo who fulfil XS Malarkey's remit of promoting local talent as best we can. On our 30th birthday they'll doubtless be mentioned in my list of acts we had on before they were famous. And that's it – no open spots, just top notch, experienced comedy practitioners all the way.
There'll doubtless be a terrfic atmosphere, so come on, haul yourselves down – there might even be cake and sweets!
Peace and giggles,
Toby and all at
XS Malarkey
- BUY TICKETS -