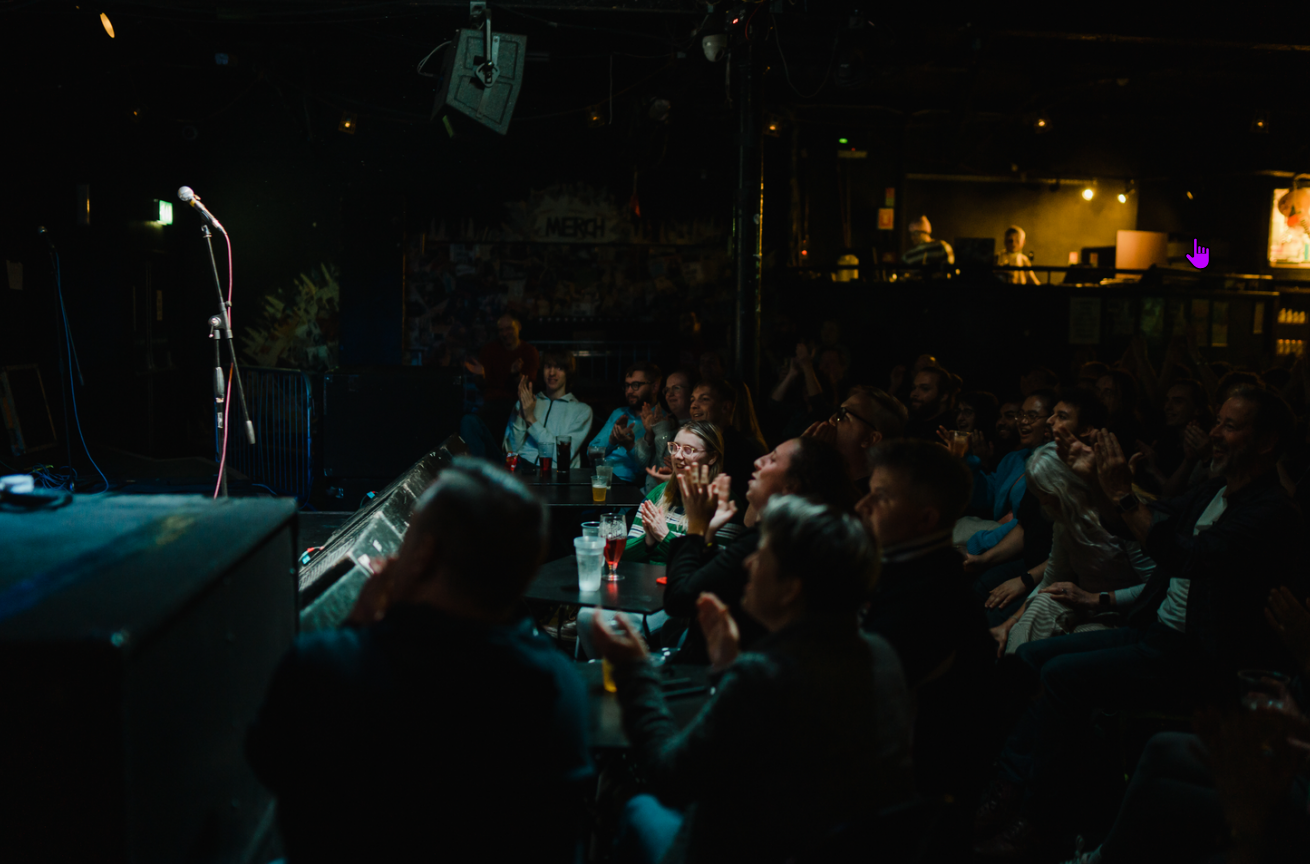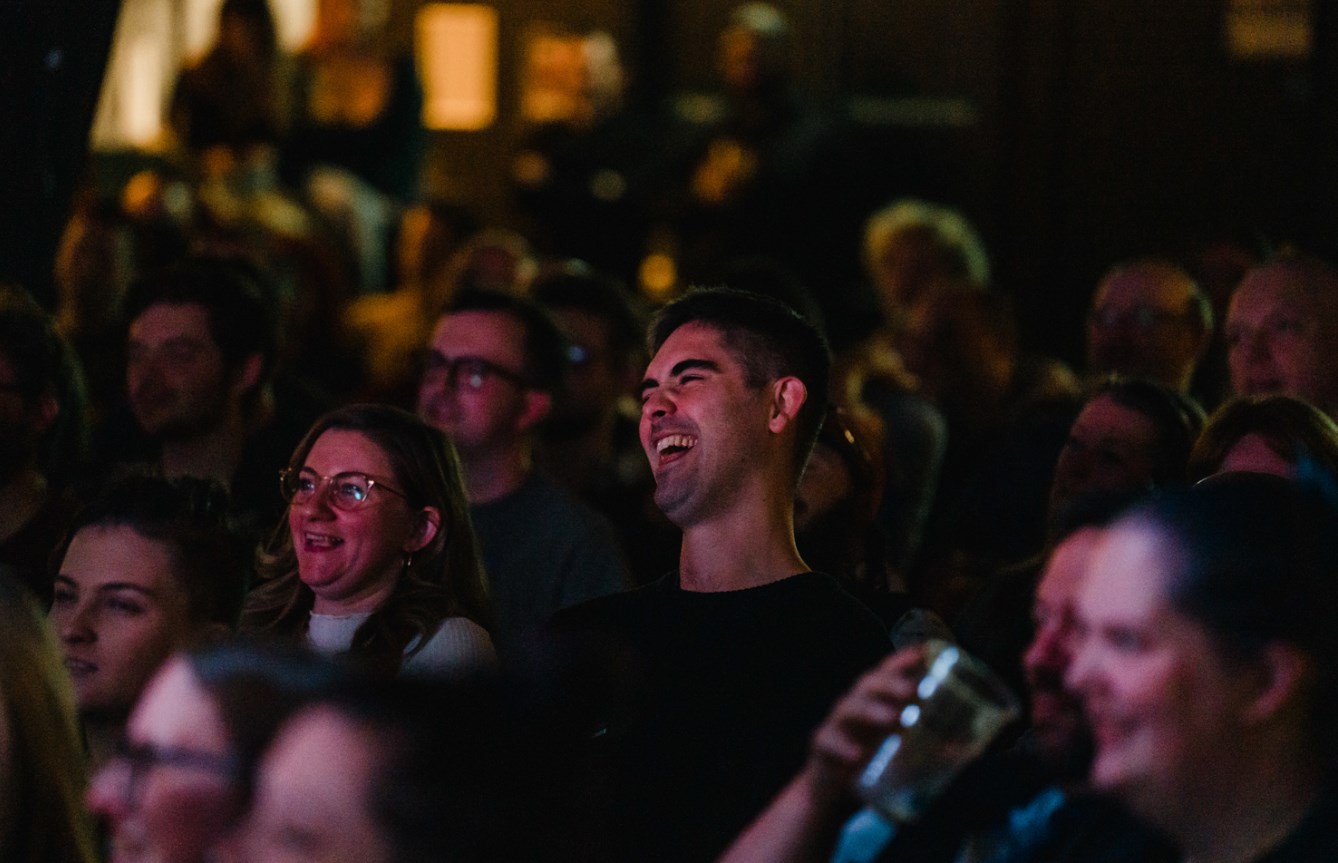 XS MALARKEY EXCITED ABOUT BLANK CANVAS
Multi Award winning, Much Loved Manchester Comedy Club Moves To Exciting New Venue!

XS Malarkey, Manchester's long running, multi award winning independent comedy club described as "The best comedy club in the world" by Joe Lycett, is excited to be moving to a new venue as it begins its second quarter century as the North's best loved stand-up venue. As a lovely moving present it won Best Independent Comedy Club for the fourth time in a row (that is a 100% record) at the North West Comedy Awards last night.

"We had a great time at The Bread Shed, welcoming some A List talent like Russell Kane, Sophie Willan and Gary Delaney," says the night's founder and resident MC, Coronation Street actor, BBC Radio 4 Extra presenter and award winning comedian Toby Hadoke. "But we were wooed by Canvas, which is a fantastic space with a brilliant team, cracking vibe and a layout and technical facilities we could only dream of. This will enable us to pull of similarly strong bookings but in a great environment." Situated just around the corner from where the 25 year old club operated for the past 9 years until Tuesday night, Canvas, which opened last July, is fast becoming a go-to hub for music, food and entertainment with high quality restaurant and bars and multiple spaces. 

XS Malarkey has won Best Comedy Club (North) a record breaking number of times at the industry's Chortle Awards, and recently celebrated its 25 birthday with a surprise appearance from acclaimed comedian James Acaster. Over the years local talent like Peter Kay, John Bishop and Jason Manford have trod its boards, and comics including Alan Carr, Justin Moorhouse, and Sarah Millican got early breaks and developed their careers there. 

In recent years the club has reached out to the comedy community worldwide, presenting online shows during the pandemic with sought-after American comedians such as Chris Gethard (The Chris Gethard Show), Jon Glaser (Parks and Recreation), and Eddie Pepitone sharing airtime with top local comics. Supporting grassroots circuit talent is a vital part of the XS ethos, with up-and-comers getting to practice their trade in a supportive environment (and so coming back and supporting the club when they hit the big time!). 

Oh, and did we mention the price? XS runs to a unique not-for-profit model, keeping the door charge extremely low and so accessible for all. This means that the club doesn't cater for stag dos, hen dos or office parties – and so the comics and the rest of the audience aren't battling against noise or hostility. We also endeavour to keep our line-ups as diverse as possible too.

Iain Cartwright, General Manager of Canvas says "We are so proud to be associated with XS Malarkey and look forward to partnering with them – they're the perfect match for what we are aiming to achieve here at Canvas. We've been wanting to do comedy for ages and having such a legendary club providing it for us is a dream come true." 

Other than the location (and, frankly, comfort levels – which will definitely have improved!) XS Malarkey remains unchanged – same night (Tuesday), same time (8pm start) and same resident MC (Hadoke – "well, you can't have everything," he says). Forthcoming comedians include Sara Barron (Live at the Apollo, Frankie Boyle's New World Order), Australian phenomenon Randy Feltface, Norwegian sensation Viggo Venn, and YouTube star Rosie Holt. There are also special touring shows planned which will be in addition to the regular Tuesday nights. Here's to the next 25 years!

XS Malarkey will be every Tuesday Canvas, 1 Circle Square, Oxford Road, M1 4PZ.

Doors 7.30pm, show 8pm. 

Tickets £3 (members), £6 (non-members), £12 (lifetime membership).