WHO ARE WE AND WHAT DO WE WANT?!
XS Malarkey is a not-for-profit comedy club, hosted every week by Toby Hadoke, and eagerly maintained by a group of minions who do his bidding on a regular basis.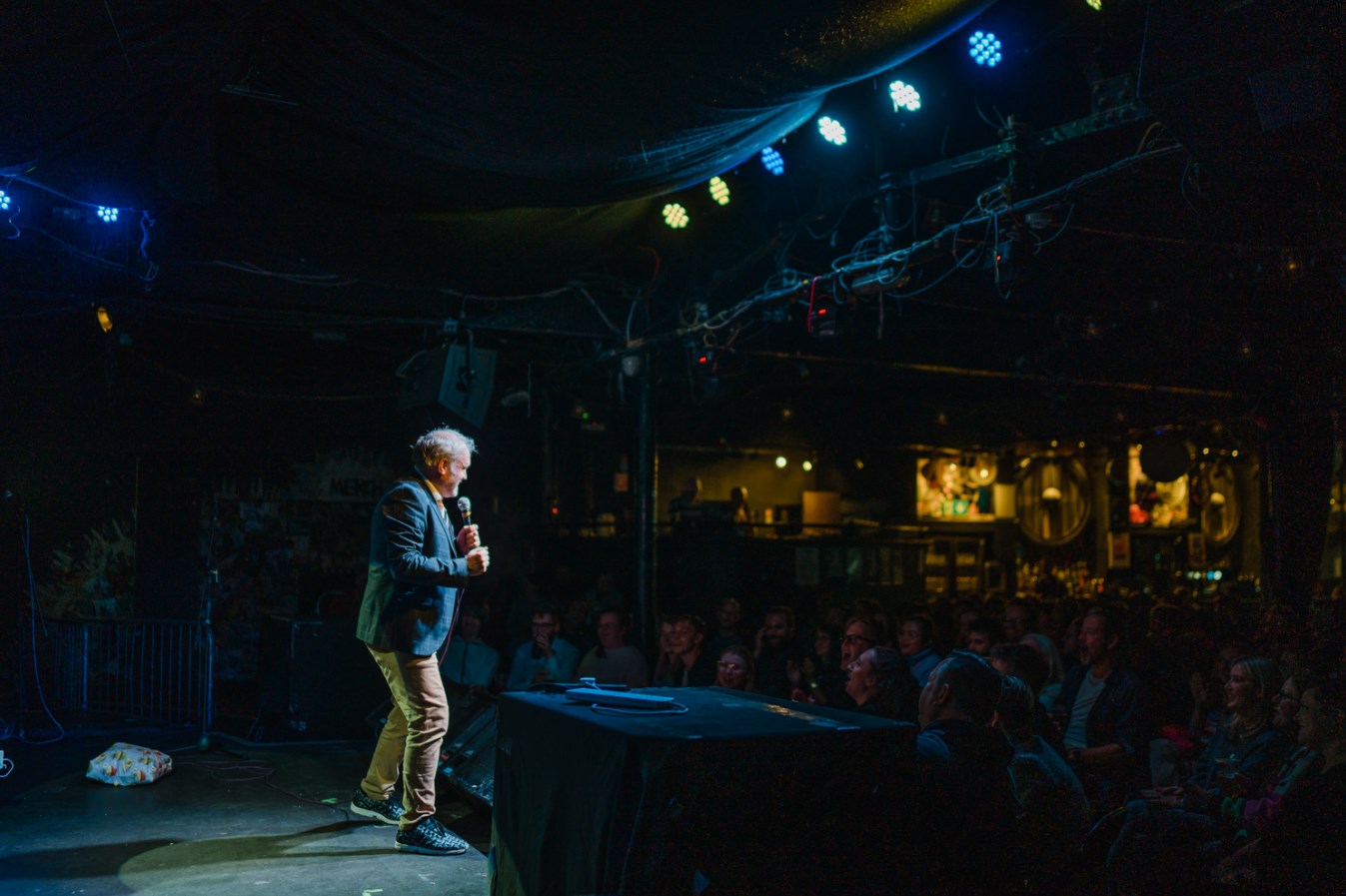 We started as "Murphy's Malarkey" at Scruffy Murphy's pub in Fallowfield in 1997. After gaining a regular crowd, we moved a few metres down the road to Bar XS, where we stayed for many years until the bar closed down. After a couple of temporary homes around Fallowfield, and heading into the city centre, we settled at The Bread Shed, which was our home four nine happy years. In 2023 we moved 300 meters down the road to the Canvas Club, continuing our crawl towards the city centre, before settling at the wonderful 53two, where you can find us every Tuesday until the end of time.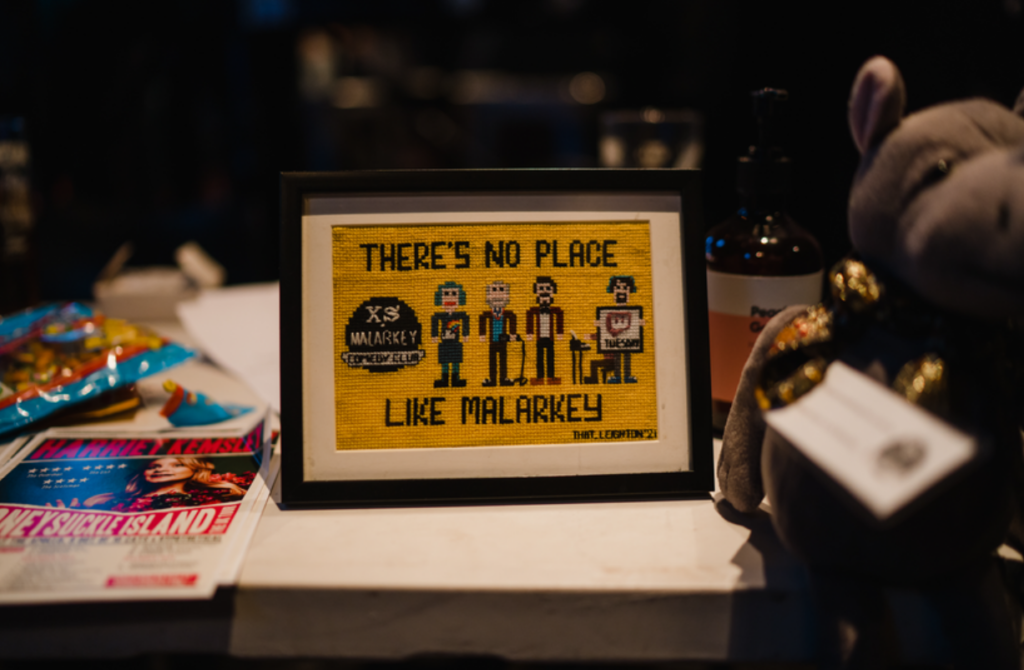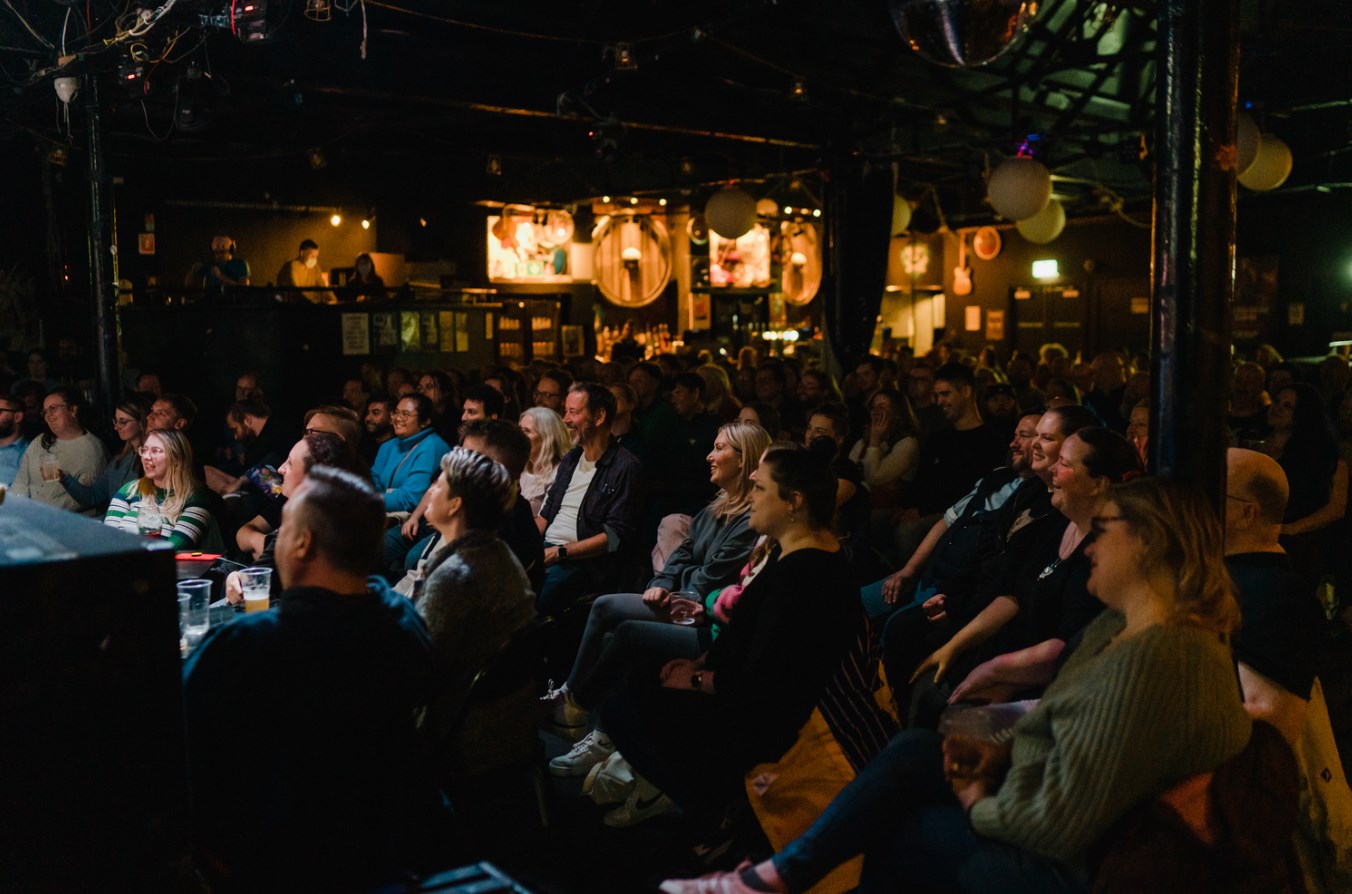 Despite our low door price, we put on shows with professional comedians and rising stars of the comedy circuit, also giving newcomers a chance to practise their material in front of a supportive and quite frankly fantastic audience, many of whom are just as obsessed with comedy as we are. We feed our audience's comedy obsession by running a membership scheme charging a ludicrously cheap £3 per ticket. We don't do group discounts, because to be honest – we're cheap enough already!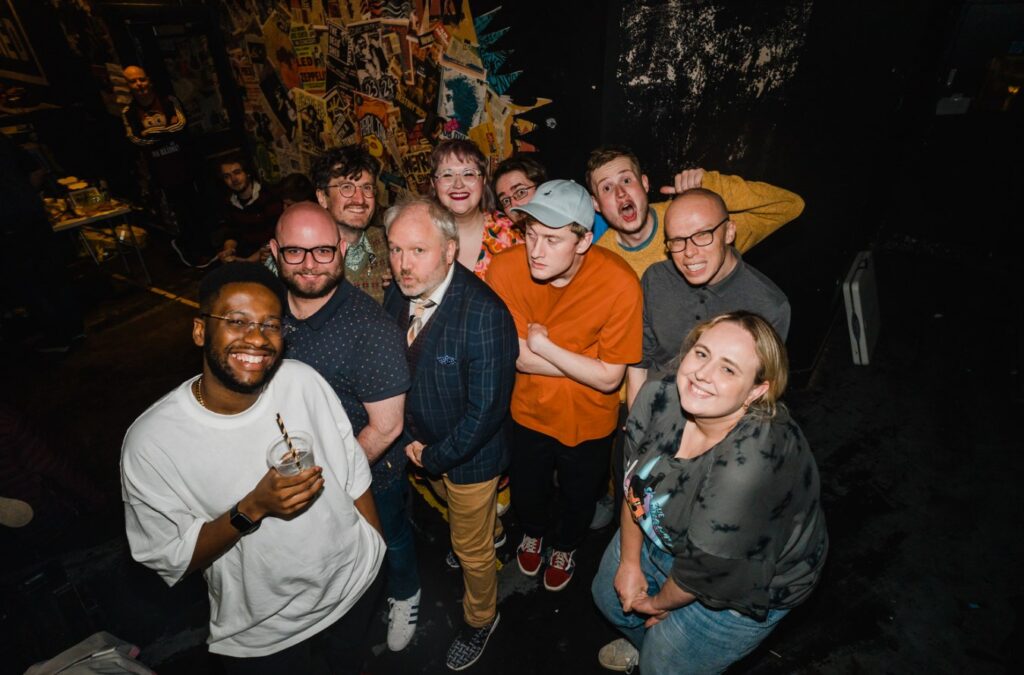 Stay in touch with us on Facebook, Twitter, Instagram or via our mailing list. We won't spam you with nonsense, we won't share your details with anyone, we'll just keep you updated about the stuff we're up to, posting a few silly things along the way.

Toby, Lee, Mike, Ros, Jon, Hannah, Joe, and Jay
xoxoxoxo